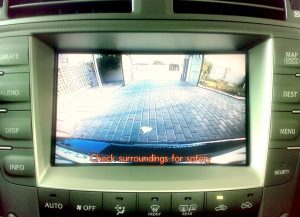 Side and rear cameras that allow for reversing have long been a popular optional extra for many makes of car. Due to the added convenience they bring to reverse parking they are now a standard feature on an increasing number of vehicle models.
In addition to this many manufacturers are now offering autonomous parking systems, such as the Mercedes ParkPilot, with four cameras, usually mounted in the front grille, above the rear number plate and within each side mirror housing, to provide 360° vision.
As with any camera-based safety feature, ensuring that the vehicle's cameras are accurately calibrated is essential to ensure correct operation. With the cameras used to determine the inputs that are relied on by autonomous functions, accurate camera operation is just as important.
After a collision or accident, however minor, a car's side and rear cameras will require calibration in order for them to work correctly. Side and rear camera repairs can be expensive and complicated to do and because of the nature of the controls, have to be calibrated correctly. As a repair shop you have the option of returning the car to a main dealer or you can hire Polar to come to your location and do the work for you.
We have invested heavily in the latest Hella Gutmann calibration systems to allow us to bring this service to your bodyshop, workshop or auto repair centre, saving you time and money and avoiding the need to take the car off site for the work to be done.
So for any re-calibration or set-up work on a 360 degree camera, often called a "birds eye view camera" we have the right equipment to set it up and calibrate it to the required manufacturer's operational standards. We can cover all of the leading makes and models including Mercedes, BMW and Lexus.
We are happy to schedule the work required to cover several vehicles if needed, further reducing the costs to you for the overall work and speeding up the whole process. Please give us a call and we would be happy to quote you for the work required.